Blood Bowl (for those who don't know) is a form of foot ball game played by fantasy creatures. I got some Bones figs to make some players :)
Green stuff worked as it has on plastic and metal. It's stickiest at the beginning, so get it stuck on early, and you can still work it as it sets. When you still have some left, and it's less sticky, it's still practical to do big things like plates, but don't try straps as it's a good way to get frustrated.
I am still very new to green stuff, so if you have any suggestions for how to improve, please feel free to share.
This is the ogre chieftain, I removed the club from the shoulder and hand, carved out that fist, scraped off the mammoth from the belly plate, and gave him a leather helmet.
The original:
http://www.reapermin...es/latest/77005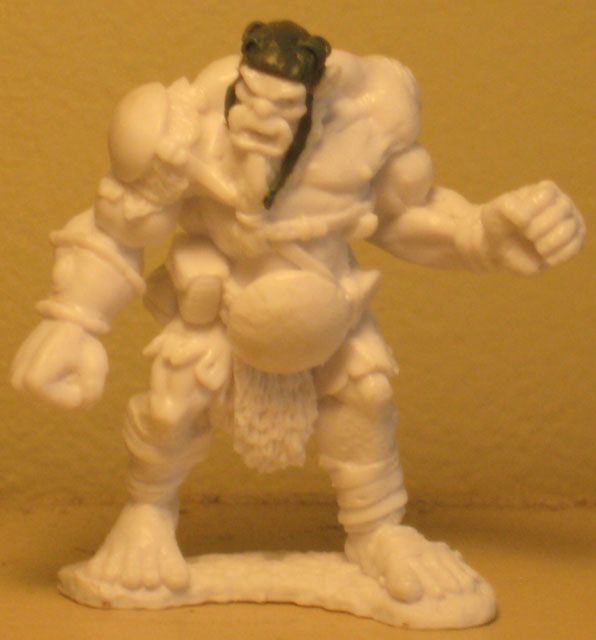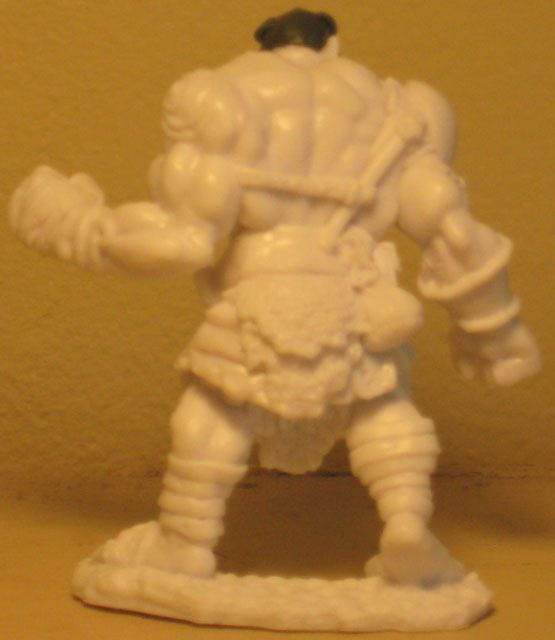 This troll is going to go with the orc team I converted from some old mono pose black orcs, and some 3rd ed 40k orcs. The plate with the horn on it I did in 3 steps, the other pad I did in one step, and it's not terribly smooth. The straps and belly plate were done in several steps.
The original:
http://www.reapermin...es/latest/77004
This is one of the trolls for the goblin team I would like to make soon. One of the spikes on the wrist band has fallen off. It didn't harden for some reason, so I'll have to sculpt another one. The knuckle spike thing was done in one step, next time I'd do it in at least two steps. The spike on the helmet isn't great, any hints would be great on this tricky item. The plank on the stomach nailed to him was inspired from the Cyanide game.
(This guy was also a bit warped forward, so I trimmed the back of the base, and propped up the front.)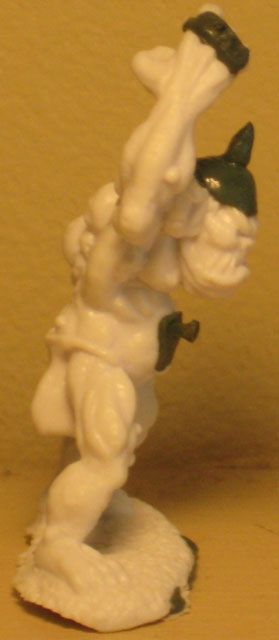 This is the other troll for the future goblin team. Leather helmet, with knee and elbow pads, makes for a pretty simple conversion, but hopefully he is suitable.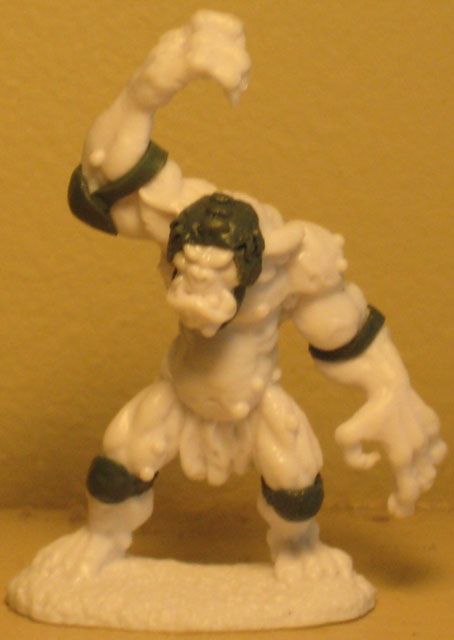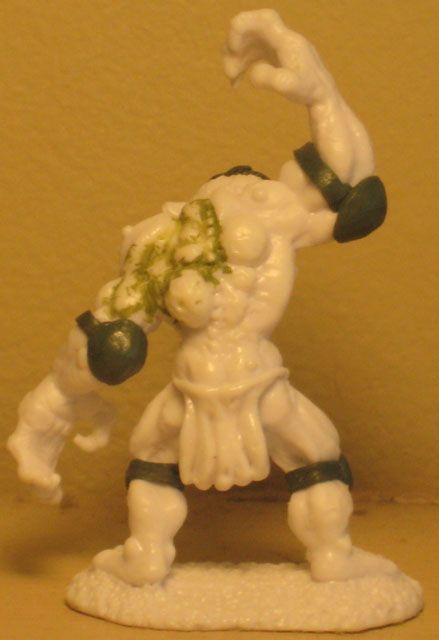 Any advice, or suggestions are welcome. Please be gentle. I am still new to green stuff, and I've never converted flexible miniatures (Bones are sort of rubbery) before either. Not being able to file, and needing to use a knife for everything is very weird.
Eric