A little late with this, but just got him in the mail and thought I would throw some pictures of the un-boxing of this guy. Overall reviews are positive and the casting on the resin was really good.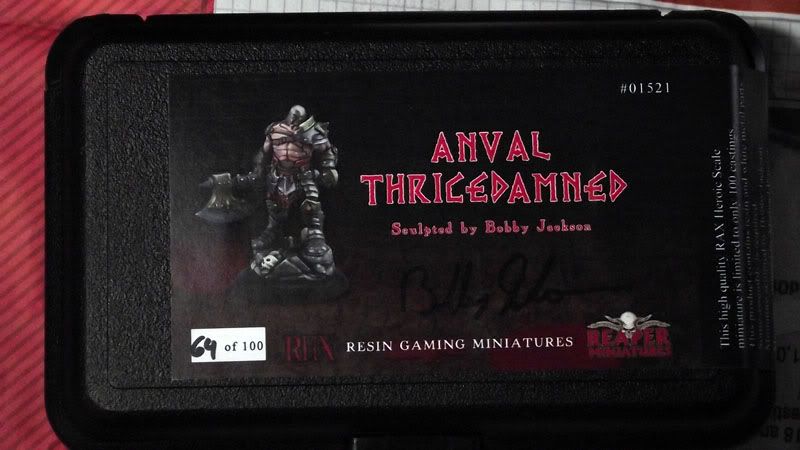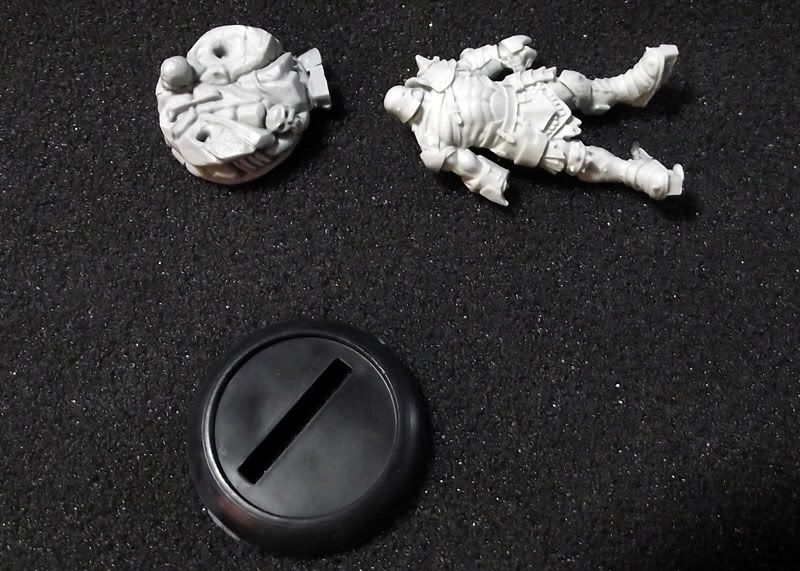 The only minor issue with this one was on the base. Air bubble right at the very front, but easily fixable with putty...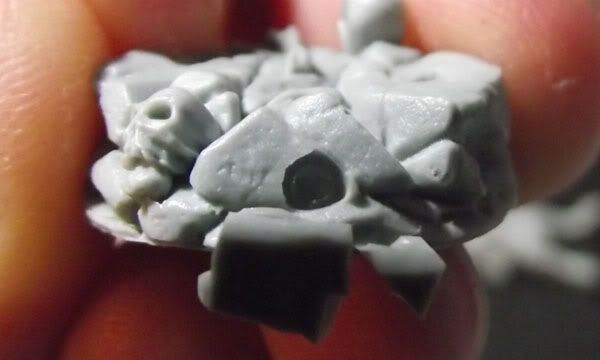 And the picture that would have been useful to the guy who started this thread. I actually really like the proportions on this figure when it comes to the arms, body and legs. He's not a freaky giant upper body guy like the comparison on the right. That said, he looks a touch pinheaded and his axe really is over exaggerated (per the norm nowadays).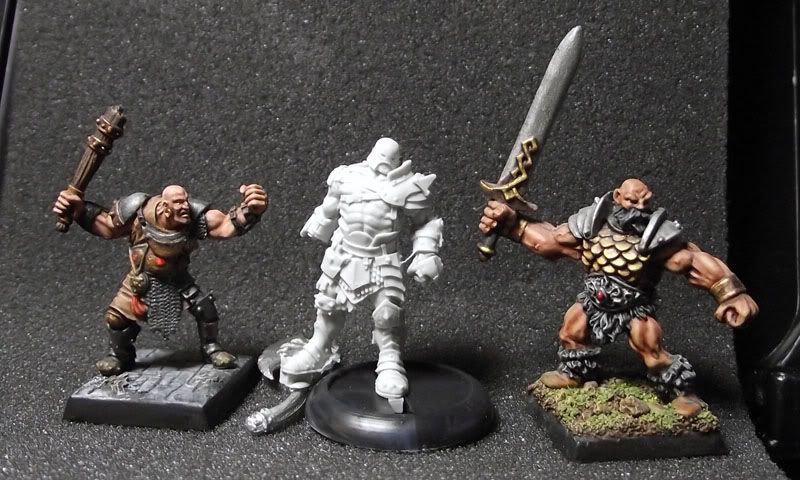 I'm very glad I spent the $25 on this guy as he will be fun to paint up. I'm also very glad that Reaper made a LE model that wan't a chick or an elf. So Reaper, make nice figs in the resin line not chicks or elves and I'll buy them! :)