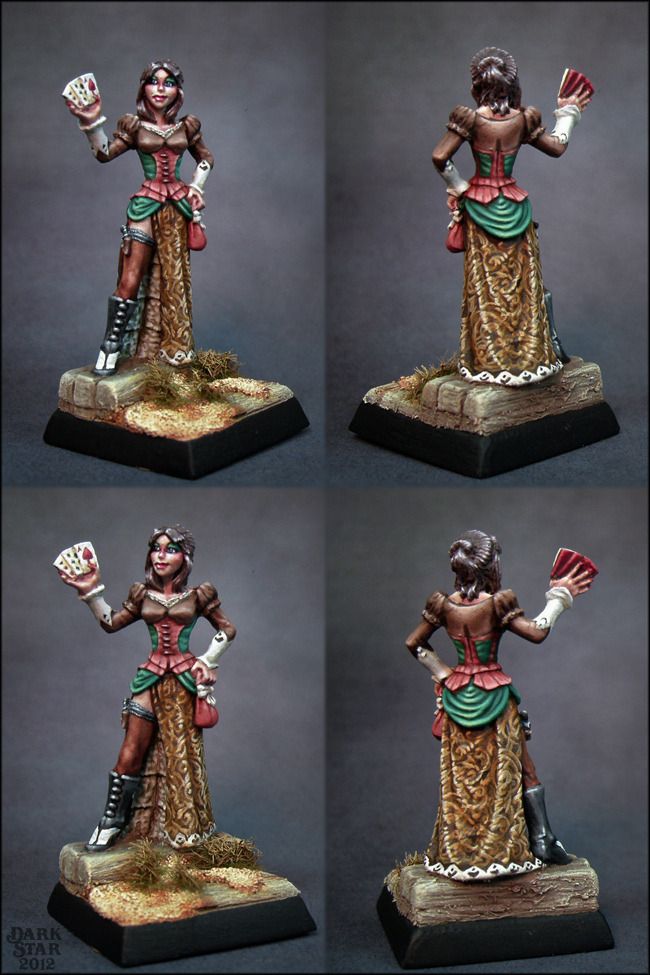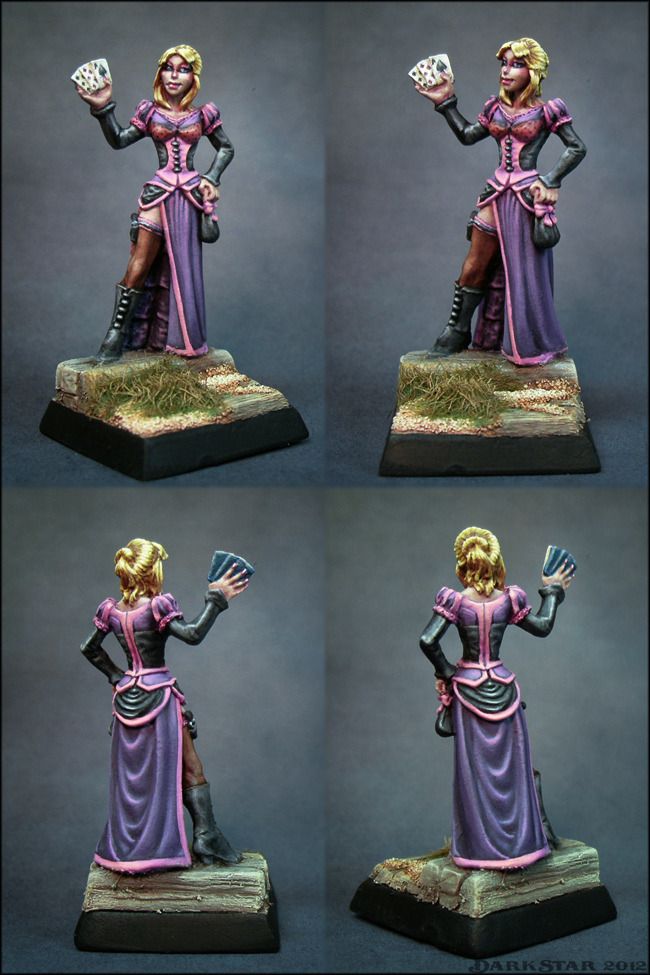 Female Huckster was such a cool little mini that I wanted to get two copies painted up. I had a few ideas of how I wanted her to look so I couldn't just do one.
There's a more or less "Celtic Lass" version with the green (at least that's my intention, she could be well...anything you want her to be... really) and then there's the Blonde with the purple dress, just a femme fatale with her little gun in her garter. Love that little touch on this sculpt.
She had a very "Disneyesque" face, which surprises me that word isn't underlined in red by my browser...anyway I wanted to give her nice big eyes to suit that look of the sculpt. Really fun to paint. As a side note about bases, I think from now on I'm just going to buy my bases from various base makers and paint those up as I spend far, FAR too much time making mine from scratch always to be underwhelmed by them. As my painting skills slowly (glacially) improve my base-fu isn't catching up even though I put more effort into them. I bet I can paint the pre-made resin bases and base inserts up like a devil though, which will finally complement all the time I spend on these minis instead of looking so half hearted. Nowadays (yall) we're spoiled for choice with so many awesome bases from different makers, may as well just invest in a bunch and start using those. Maybe Reaper should make some hrmmm.....