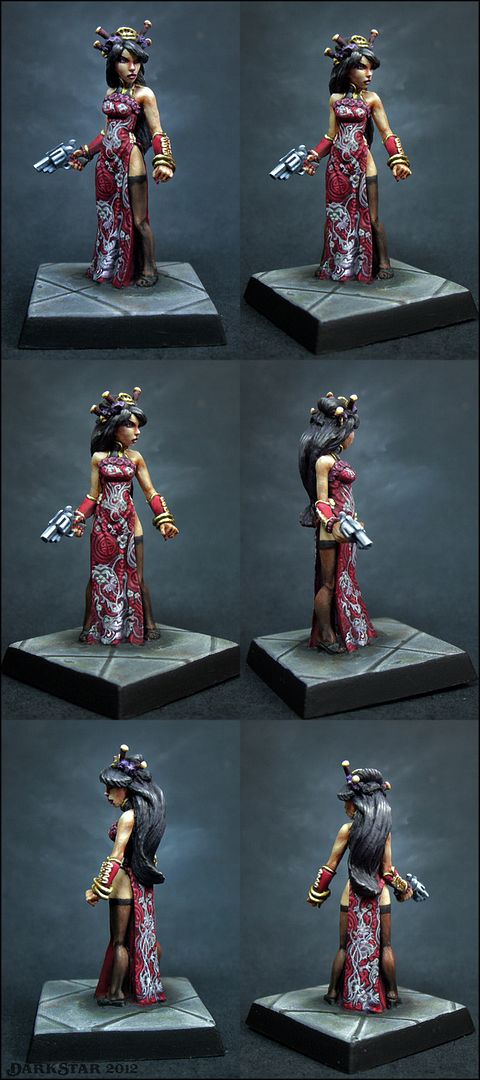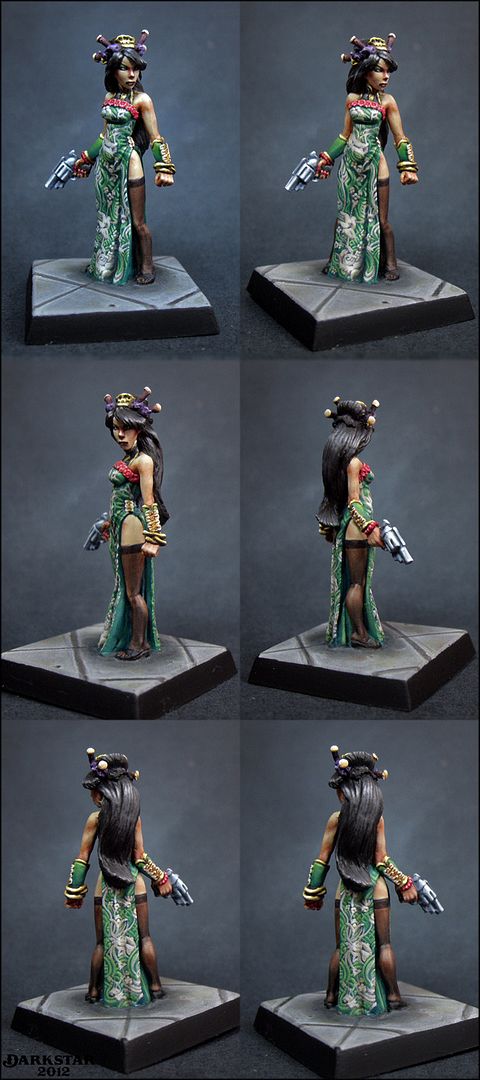 I was in love with this mini the first time I saw so I ordered two and painted them both at once. One in red and one in green.
There's just something about this Patrick Keith sculpt, it's classic. The gun, the pose, the shoes and the line she cuts. I just liked everything about this mini. I couldn't tell exactly what was going on in her headdress so I painted it as part flowers part ivory or gold or whatever you wish.
Lots of fun on these two, the base is all just painted on, it's flat. I kept it (too) simple as I was running out of time to finish and had no ideas for a modern style base as it's not my standard genre and I drew a blank with the time I had to come up with something. In retrospect it's fine I think as the base isn't really the showcase here of these pieces anyhow.