So I was painting my new ROTD minis, and I couldn't decide what branch they should come from. I decided that I'd be different and figured those unlucky and often poorly trained Luftwaffe infantry would be easy zombie targets... poor guys are probably more useful as zombies anyway.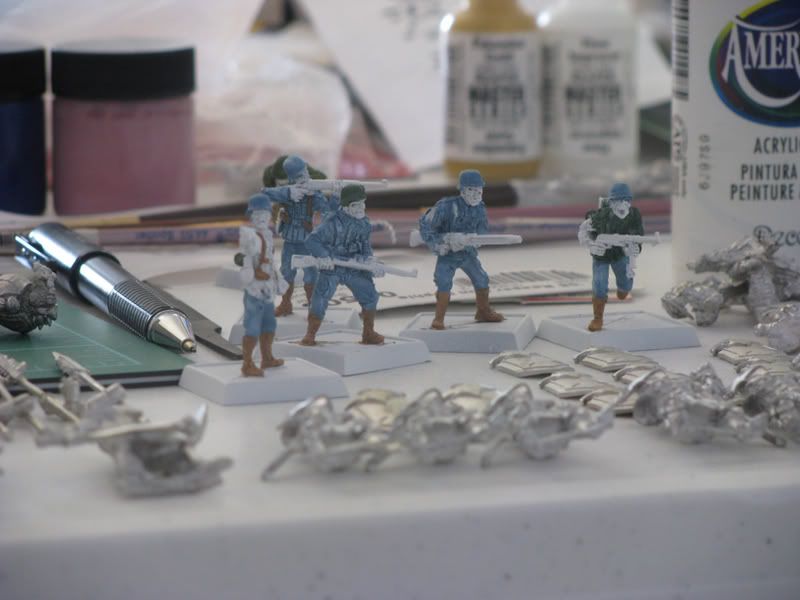 These guys are great, I haven't even finished base coating them and I had to post.
Quality wise, they are perfectly sized/proportioned, they have to be the best in this scale bracket I have ever seen. Non-Zombie versions of these guys would be extremely popular for ~28mm historical WWII.
My only nitpicks would be the ammo pouches and Kar98ks look slightly different. Other than that, all the gear looks perfect, uniforms are top notch can't find a thing wrong with them. Oh, and the zombified parts are so sweet, one guy looks like he was on the receiving end of a particularly high explosive shell.
My only disappointment is that I didn't buy more!
I can't wait for the actual line to come out, not only am I psyched for ROTD, I just found my ~28mm WWII figures line for historical.