I threw down with a friend just last night in a game of Warlord on my girlfriend's dining room table. I had no terrain, wound counters, just some models, a tape measure, and the rulebook. We hadn't played in years since the first edition, and wanted to kick the tires.
The basil plant from my girl was the only terrain. I played the Reven. I had an Ettin Captain, Nor'okk, with a bunch of lesser Orcs, and two elites, one being a Bull Orc Berserker, and a Bugbear bully. My other troop was the hill giant, proxied with Teddy Knuckles from Fenris games.
Dalton played the Dwarves. He had three troops, with a mix of crossbows, halbediers, and regular grunts. He also brought the female sniper with her crossbow, and Snorri Oathbreaker with his abilities.
Some truly crappy pics: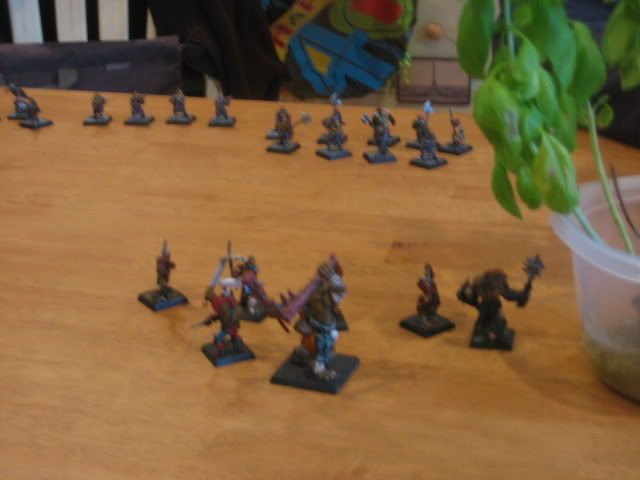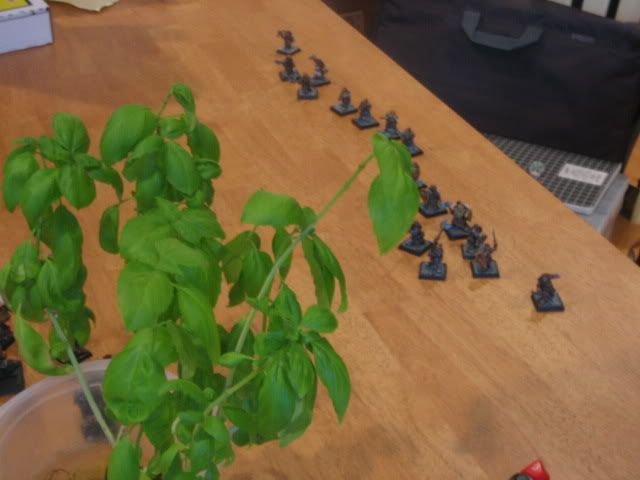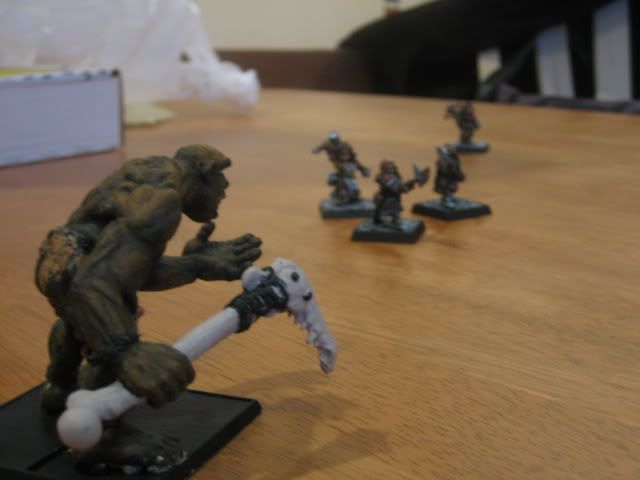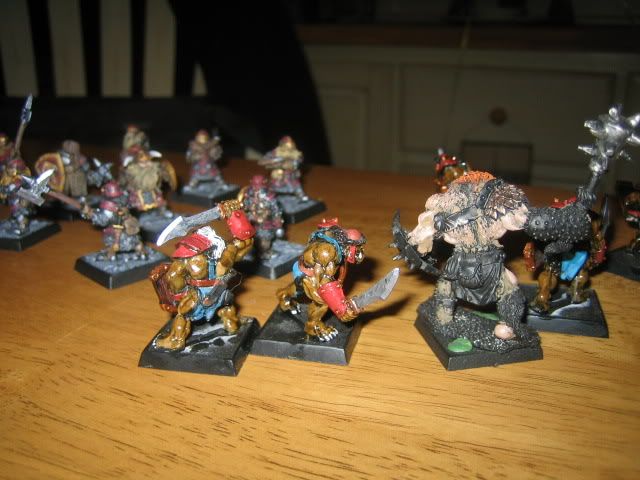 The Dwarves had only a few crossbows left and maybe a halbedier. It was a close match and left me drawing up army lists over and over. I have to finish painting what I've got first, but I will amass a horde of Reven to beat those pesky Dwarves.